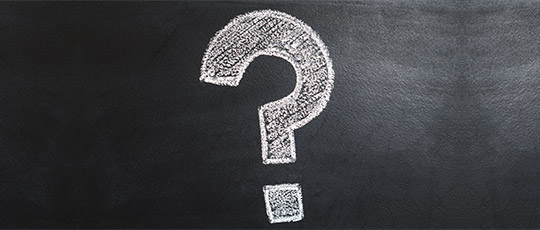 In 2013 I moved down to Saint Petersburg, FL to turn around what I thought was a Food Manufacturing and Home Delivered Meal company. Now make no mistake, it was absolutely that. But 2 months after I started that turn around, a surprising question rose to the surface:
Is this actually a healthcare company?
The short answer: yes.
Now you may be asking yourself, how can one not know the business they are actually in? It seems to be a more prevalent point of confusion in healthcare, but it is also true in other businesses as well. Remember the famous line from McDonald's founder Ray Kroc, "
Ladies and gentlemen, I'm not in the hamburger business. My business is real estate.
"
Recently I was talking with an accomplished executive in the home care industry. For those uninitiated, historically there is a nuanced difference between "home care" and the "home health."
Home health
provides professional medical assistance, usually in the form of skilled nursing. Whereas
home care
usually provides non-medical services (i.e. cleaning, bathing, cooking, etc...).
A further distinction, if I could quote an
"A Place for Mom" article
, is "that home health is generally covered by Medicare or private insurance while home care isn't."
Therein lies the problem. This is becoming less and less true by the second. Many home care services are being provided for, particularly by Medicare, but also Medicaid and Group/Commercial Insurance. Maybe you have seen the ominous toned
Joe Nameth commercials
.
Nevertheless, home care is healthcare. And because of that, there are troves of dollars awaiting the right forward thinking home care businesses. But it comes with a catch: those companies are going to need to function like healthcare providers. They can keep fighting it and miss out on opportunities, or they can embrace it, ahead of their peers, and thrive.
Jumping back to the conversation with the home care executive. He said, "
[y]ou still have a number of home care agencies that argue because they are 'non-medical' that HIPAA does not apply to them. That argument is falling flat. In fact, last month I responded to an RFP that asked about HITRUST certification. I give it 3 years and it will be an expectation.
"
Let's assume his three year timeline is correct. Take it from someone who was three years ahead of the curve in our jaunt into home delivered meals being a filed benefit with Medicare, you want to solve this ahead of time or else you will find yourself incredibly flat footed.
In 2016 we entered into a Medicare Advantage program in South Florida. It was not a filed benefit at the time (an article for another day), but we wouldn't have won that contract if we told them
we could
become a healthcare provider. We won that contract because
we were
a healthcare provider. The next year they filled meals as a benefit. And the following year other payors followed suit. And that is when the revenue started pouring in.
All of this was enabled because we did the hard work of preparing ourselves to be a true healthcare business in 2014. If we missed that then, the revenue wouldn't have come in 2017.
If you are on the outskirts of healthcare, and you find yourself asking the same question, "am I really a healthcare company?" We would love
to talk
to you.