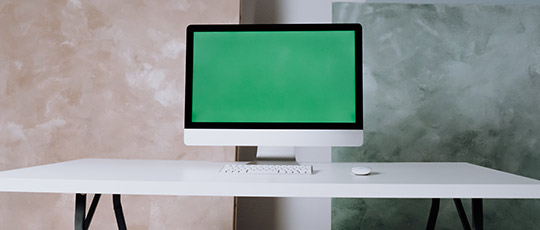 When serving payors (insurance companies) there appears to be two types of customers in their eyes. Those where filing claims is all the information they need, and those where they expect troves of data from their vendor.
From my experience, when it comes to data, payors do not seem to require doctor's offices, hospitals, and pharmacies to do anything more than file claims. Of course, they make them jump through all kinds of other hoops to get authorizations, but their data expectations are fairly minimal.
However, for all other vendors that are not in those categories, and particularly for national providers, and especially particularly in Medicare Advantage, this is not the case.
When I began working with a Medicare Advantage payor for the first time I got some advice from a 25-year veteran of payors. She said, "they will report you to death if you let them." Boy was she right.
What she meant by that is that if you fall into their category of vendors where they expect you to provide them data beyond claims, the requests will never stop coming. Part of this advice served as justification in standing our ground when saying no. But part of this advice was to be ready for them to say, too bad. Like all things in healthcare. Everything is a negotiation. And that includes reports and data.
Just because you'll lose some of those battles does not mean you need to hire 10 analysts and devolve into a full time data shop.
There are two parts to fulfilling these data needs. 1) Actually generating the data, and 2) delivering the data. Simple enough? Not quite.
The first takes the most time no matter what you do. You have to be able to provide data to them on the services you provide, and this is important,
that ties to the claims/invoices you submit to them
. This can be a lot more complicated than it sounds. Likely your accounting system is not the same as your PHI system. Most accounting systems cannot handle PHI security that is required by HIPAA. So you usually have a separate system. And usually, when left to their own devices, these systems do not talk well to each other and rarely tie naturally. This is a recipe for disaster. We'll talk about that specifically on a later date.
But when it comes to the second phase, this is where you can make up some time in two ways: portals and automated tasks. Vy Healthcare ERP handles both of these seamlessly.
Payors love portals.
They can go in and get all their data however they want. Some Payors will have one person responsible for the entire national operation. Other Payors will have a handful of people across different business units. Still others have hundreds or thousands of caseworkers that need access to the data. A Portal solves all those different scenarios in one unified methodology.
The other option of course is automating the delivery of this data. This really helps cut down on the number of people. Most payors want monthly data at the exact same time each month. Some want it emailed. Some want it sFTP-ed. It doesn't matter. All can be simply scheduled.
With Vy Healthcare ERP, adding a portal and automation does not necessarily require a reinvention of all your systems and data. If your systems are meeting most of your needs, keep it. You can use Vy Healthcare ERP to sit on top of those systems and deliver the data you need. Of course, if you are struggling to get your accounting system and PHI system to tie, Vy Technology ERP can help with that issue as well.
Does your ERP or EHR solution allow for portal access to your customers? If it doesn't, you are over-staffed and missing out on efficiencies. We'd
love to chat
with you on how you can decrease your staff needs and increase your quality of service (and quality of life).